We Are Giving Away $150 in CASH
We like to make our updates interesting, so what's better than giving away cash? Below, we will share the story of how we (Jonathan and Thomas) met. But first, we would like to hear from you. By simply entering your name and a short story (a couple sentences or paragraphs) about how you met one (or both) of us, you will be entered.
We will be doing two giveaways.  The first will be a random drawing available to all that submit their info, with the winner receiving $100 in CASH. The second will be a story chosen based upon the best (or funniest), with that winner receiving $50 in CASH. And who knows, it could be the same person!
All entries must be received no later than August 31, 2014.
Go to http://www.radiantpropertygroup.com/august-2014-giveaway/ to enter now!
---
How It All Began – The Story of Radiant Property Group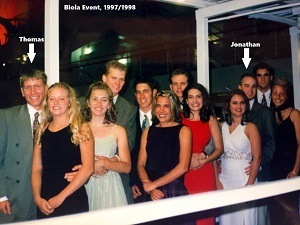 In 1997, Thomas returned from New Mexico for his 2nd year at Biola University and was busy with his classes and soccer. As for me (Jonathan), well, I was working a number of odd jobs and dating Jennelle, a Biola freshman who later became my wife. Thomas and his future wife Kendra, along with Jennelle, were part of a larger group who became fast friends in their first days at Biola. Although I didn't attend classes at Biola, I felt like an honorary "social" member. Thomas and I first met through this group at a few events and became friends.
During those years, our group of friends grew closer, and eventually couples within that group started getting married. Thomas and Kendra were married on July 1, 2000, in Colorado, while Jennelle and I tied the knot three weeks later on July 21st in Southern California. As we have stayed in contact with this group, we've shared exciting times such as holidays, buying first homes, welcoming children to our families, and taking vacations together.
By 2004, while teaching at Mt. SAC in Walnut, Thomas decided to get his real estate license. Around that same time, I was working for a home building corporation in Orange County and also decided to get my real estate license. Thomas shifted from teaching to becoming a full time real estate agent, and I used my license to help some friends and family purchase homes as I worked full time in real estate development. When the residential real estate market crashed in 2008, I was fortunate to find work at my church EV Free Fullerton as a project manager for a new construction project. Thomas continued to work hard as an agent and learned much about how to weather the up and down seasons in the real estate industry. As the work at EV Free was coming to an end, Thomas and I were in a position to evaluate what would come next.
In August of 2009, Kyle Kalma, another one of our Biola friends, approached us with an idea of forming a real estate team. We were each licensed Real Estate Brokers and had the desire to form something bigger than ourselves. We adopted the name Radiant Property Group and launched our new team in January 2010 by connecting with TNG Real Estate Consultants in Brea, a company who shares our convictions for serving our clients well and provides the opportunity to network with like-minded agents. Although Kyle remains highly committed to his promotional products business, he stays involved as an important referral partner and team member of RPG.
Meanwhile, Thomas and I spend our days building a referral-based real estate business committed to caring for our clients and guiding them through one of the most important investments of their lives. It has been nearly 5 years since we teamed up, and we couldn't be more pleased with how things are going. Thank you for making this a success story. It is because of you that we are able to do what we love each day. We are continually blessed by your thoughtful referrals. We look forward to finishing 2014 with a bang and seeing many more of our clients smile as we hand them the keys to their new homes or place that "SOLD" sign on their front lawns.
---
538 Magnolia Ave, Brea
Two homes on one property! This is an amazing opportunity in the popular South Brea neighborhood. The front house has 2 bedrooms(could be 3 bedrooms) and 1 bath, the back house has 1 bedroom and 1 bath. Not only that, but these homes sit on a HUGE lot that allow you to add on, create outdoor living spaces, or build your dream pool.
Walking distance to the popular downtown Brea area with shopping, movies, and restaurants. Located in the excellent and award winning Brea school district too! Don't wait! Make an offer today!
Listed at $549,000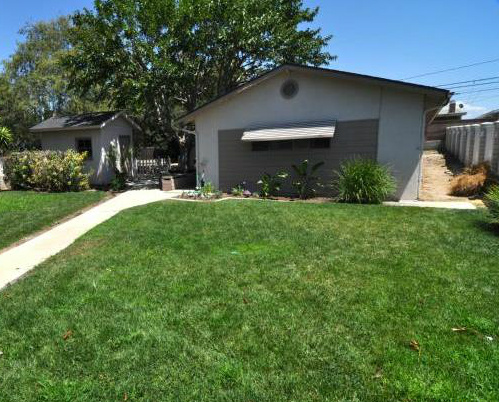 ---
Would you recommend us?   Do you know us well enough to refer us?
We would like to ask you for the referral of a family member or friend that may be in the market to buy or sell a home. We are able to provide:
An honest evaluation of their needs, wants, and goals.
A second opinion if they have received unwelcome information in the past.
Support in any situation, whether a standard or short sale, a purchase for residence, or an investment.
Likewise, if you are considering selling your current home or buying a new one, we would love to sit down with you and discuss the best possible solution to meet your goals.
We want to step it up this summer and serve many more clients. Our team is in place and ready for action.
If you have any questions, please do not hesitate to contact us today!
Thank You Again,
Jonathan Pearson
Cell: 714-253-6017Thomas Higgins
Cell: 562-533-6767